Business Field
We have defined four strategic business segments as follows: (1)Smart Devices, (2)Automotive and Mobility, (3)Factory Automation, and (4)Smart City. In each of these areas, we will focus on maximizing customer value by providing high value-added solutions through technology development and partner collaboration.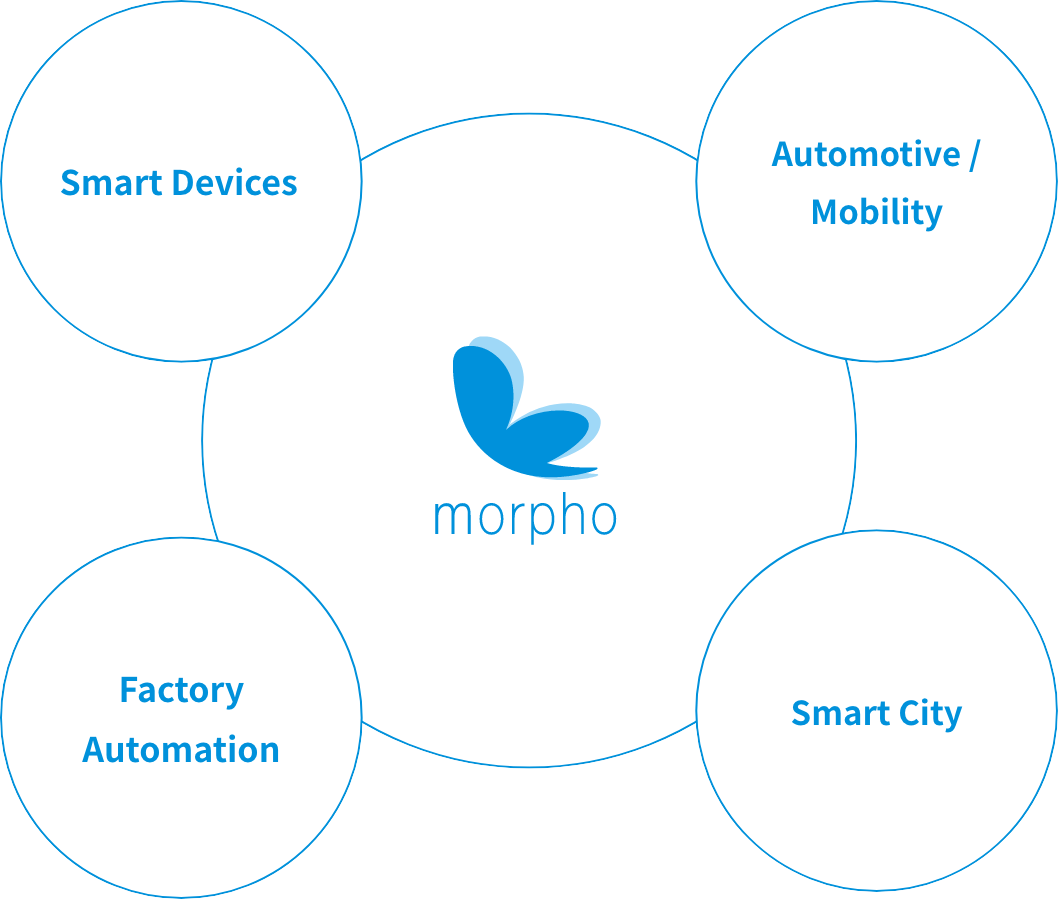 Smart Devices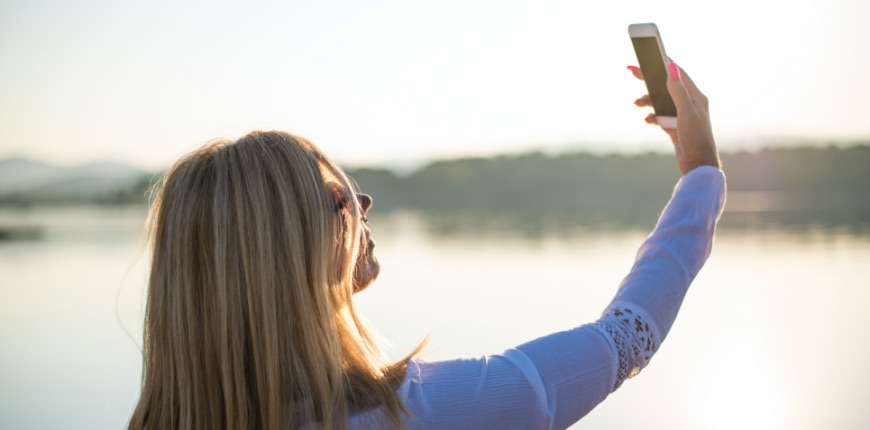 Assuming leadership in the evolution of smart devices through imaging AI
Morpho began as a company specializing in R&D on computational photography technologies designed to improve the performance of mobile phone cameras. Since then, as of the end of January 2021, the number of licenses granted for our image processing technologies in smartphones has grown to exceed 3.5 billion. We strengthen the value the products from leading smartphone makers, particularly in overseas markets. In the future, we will continue to play a leading role in the continuing evolution of various smart devices—VR cameras and wearable cameras as well as smartphones—through imaging AI that fuses computational photography technologies and deep learning.
Automotive and Mobility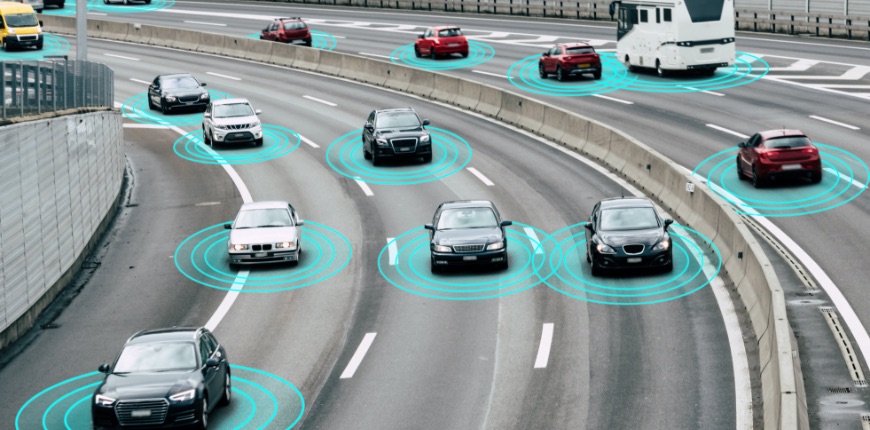 Applying AI to on-board cameras and evolving to MaaS solutions
Self-driving and advanced driver-support systems are currently drawing significant attention as ways to realize a safe, secure society free of traffic accidents. A key technology involves the use of AI in onboard cameras. Morpho believes applying imaging AI that fuses computational photography with deep learning to onboard cameras will lead the way to automation and safety features not just for automobiles, but a wide range of other vehicles, from special purpose vehicles (e.g., construction and agricultural machinery) to trains and ships. We will also contribute solutions that advance mobility as a service (MaaS), targeting challenges such as urban traffic congestion and environmental issues and helping those in the community with less access to mobility.
Factory Automation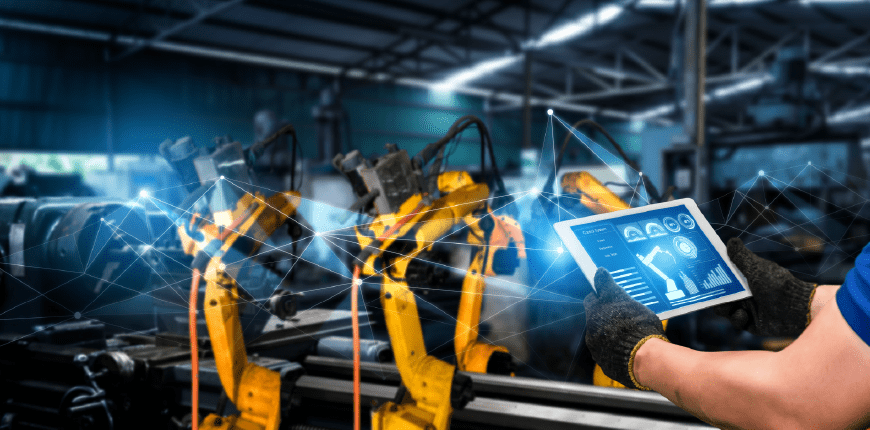 Imaging AI to serve as the foundation for safe, reliable manufacturing
In the field of manufacturing, the automation of production lines using innovative imaging technology is rapidly progressing. Using our AI technology in the inspection work that has conventionally been done by humans is expected to reduce cost and time by improving the work processes as well as the quality of work. In addition, in the wake of COVID-19 pandemic, we have jointly developed a large-scale, low-cost PCR test kit using AI with our strategic partner. These kits are now being used in areas where the number of infection cases has rapidly increased.
Smart City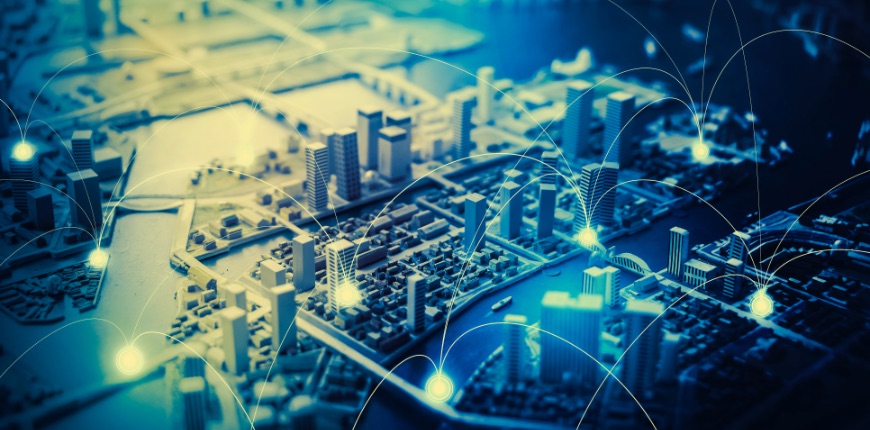 Image analysis AI for a society with safety, comfort and peace of mind
In efforts to solve various social issues arising in recent years, utilization of innovative technologies such as AI are accelerating. Among them, video surveillance service is one of the areas where AI technology is expected to be applied to realize a society with safety, comfort and peace of mind. Morpho is applying its advanced image analysis technology to solve problems in smart cities. We are developing solutions that use AI to visualize congestion and to detect people who are in need of assistance. In addition, Morpho will provide one-stop support for the promotion of DX using AI, from planning to implementation, by exercising our know-hows and technical capabilities that we have cultivated so far.